Increased Dependencies on Third Parties: Addressing Cloud, Vendor and Business Partner Relationships and Risk
Thursday, August 26, 2021 | 1:00 pm–2:00 pm EDT
RIMS Member FREE | Non-member FREE

Sponsored by HITRUST
Join HITRUST for a deep dive into the factors you need to think about as you focus on business relationships, and the multiple details to consider as it relates to the business relationship and your own levels of assurance.
Not all third parties are created equal, learn about what types of relationships to consider when defining your total third party population.
When it comes to shared responsibility, inheritance and reliance, you need to make sure that your third-party risk management (TPRM) program is designed appropriately to address those challenges. Leaders from HITRUST will discuss today's TPRM challenges, considerations, and best way to address them.
Note: All downloads and related contact information will be accessible to the webinar sponsor.
Takeaways
Learn how the nature of third-party dependencies will require differing needs of security and privacy assurances.
Understand the concept of shared responsibilities with CSPs and how to standardize the definition of what is expected.
Understand how your third party's security and privacy program posture impacts your own program posture and ability to provide your own assurances.
Focus on common industry agnostic, global challenges in standing up and operating a TPRM program.
Explore how to more efficiently and effectively stand up, operate, augment, enhance and/or complement a TPRM program.
Speakers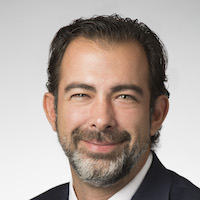 Michael Parisi
VP – Assurance Strategy/Communication Development
HITRUST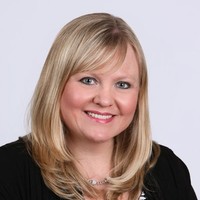 Becky Swain
Director, Cloud Assurance Innovation
HITRUST
About the Speakers
Michael Parisi
Mike assesses current assurance programs and determines needed enhancements to help address organizational security and privacy challenges in the marketplace. He spearheads the development of new assurance programs and strategies to help address emerging customer challenges and regulations surrounding privacy and security. He contributes to the business by educating organizations on the multiple attributes of the HITRUST Approach, including resource savings in time and money.
Becky Swain
Becky supports HITRUST in providing the leading security and privacy standards and methods for organizations and their business partners to obtain regulatory compliance assurance. Becky is primarily focused on advancing the HITRUST Shared Responsibility Program with the role of Shared Responsibility Working Group co-chair and leading the development efforts of the HITRUST Shared Responsibility Matrix.
All RIMS webinars are available on-demand for one year for registered participants. Each hour of a RIMS webinar is eligible for one RIMS-CRMP recertification point.
If you have any questions, please contact RIMS Client Services at CST@rims.org or +1 212-286-9292.