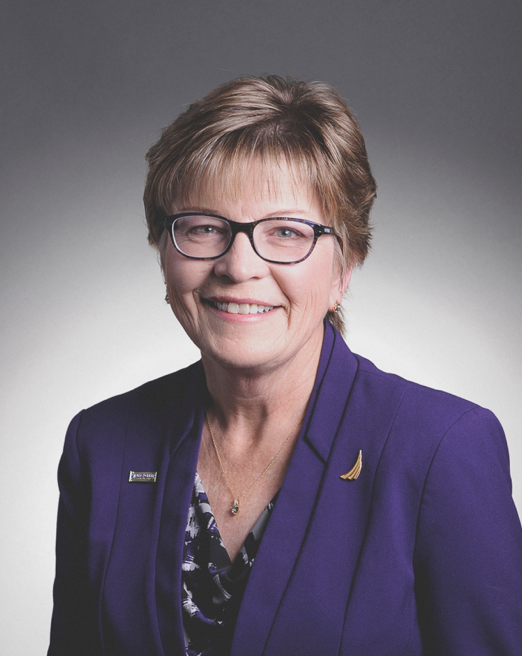 NEW YORK (January 2, 2019) — RIMS, the risk management society™, today announced that Gloria Brosius, RIMS-CRMP will lead the Society as president for the 2019 term, effective January 1.
Ms. Brosius is Director, Risk Management and Insurance for Pinnacle Agriculture Distribution Inc. based in Loveland, Colorado. She has been a member of RIMS for 22 years and joined RIMS Board of Directors in 2014. Ms. Brosius held many Board positions with the RIMS Rocky Mountain Chapter (Denver), including serving as president from 2005-2006. She also volunteered on the Society's Member and Chapter Services Committee and was its Vice-Chair in 2013 prior to joining the Society's global Board.
"Expectations have never been higher for risk professionals," said Ms. Brosius. "Business leaders are turning to their risk management teams to deliver enterprise-wide intelligence and dynamic strategies that support organizational goals. My presidency will focus on ensuring that RIMS provides a path for the world's risk management community to meet and exceed these great expectations.
"I'm excited to lead this global association, to build on the successes of my predecessors and to continue to create opportunities for risk professionals to make brave decisions, both personally and professionally."
Officers on RIMS 2019 Board of Directors:
President: Gloria Brosius; Director, Risk Management and Insurance, Pinnacle Agriculture Distributions, Inc.
Vice President: Steve Pottle, CIP, CRM; Director, Risk Management Services, Thompson Rivers University.
Treasurer: Laura Langone, JD, MBA; Senior Director, Global Risk Management and Insurance, PayPal, Inc. Holdings.
Secretary: Barry Dillard; Director, Risk Strategies, Insurance and Compliance, Walt Disney World Resorts.

New Board Members:
David E. Arick, ARM; Assistant Treasurer, Global Risk Management, International Paper Company.
Gary A. Nesbit, CPCU, CSP, ARM, AIC, ALCM, SPHR; Senior Director of Risk Management, Young Life.

Incumbent Board Members:
Ellen R. Dunkin, Esq.; Senior Vice President, General Counsel & Chief Risk Officer, Amalgamated Life Insurance Company.
Susan Hiteshew, RIMS-CRMP, ARM; Senior Director, Insurance-Americas, Marriott International, Inc.
Soubhagya Parija; Senior Vice President and Chief Risk Officer, New York Power Authority.
Kristen Peed, CPCU, RPLU, CRM, ARM-E, CIC, AAI; Director of Corporate Risk Management, CBIZ, Inc.
Jennifer Santiago, RIMS-CRMP, ARM; Director, Risk Management, Novartis Pharmaceutical Corporation.
Patrick Sterling, SPHR, SHRM-SCP; Senior Director, Legendary People and Risk, Texas Roadhouse.
Robert Zhang; China Risk and Compliance Manager, IKEA (China) Investment Co., Ltd.
Ex Officio: Robert Cartwright, Jr., CRM, BSB/OP; Division Manager, Northeast Region, Environmental, Health, Safety and Sustainability, Bridgestone Retail Operations, LLC.