Strategic & Enterprise Risk Center
The Strategic and Enterprise Risk Center provides risk professionals with the knowledge, tools and resources to support their strategic and enterprise risk management (SERM) efforts. Certain areas of this center are exclusive to RIMS members only, so become a member today!
What is SERM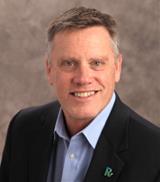 Bill Lyons
Recology didn't win the RIMS 2019 Global Enterprise Risk Management Award of Distinction by accident. The San Francisco-based resource recovery company continually elevates the concept of recycling thanks to a strategically launched ERM program implemented by Bill Lyons, Vice President and Senior Director of Risk, Safety and Environmental.
Read more →
RIMS Risk Maturity Model
The RIMS Risk Maturity Model (RMM) is both a best practice framework for enterprise risk management and a free online assessment tool for risk professionals. The RMM allows you to assess the strength of your ERM program and make a plan for improvement based on your results.
Disclaimer
Materials included in the RIMS Strategic and Enterprise Risk Center are meant for educational and informational purposes. The examples have been provided by knowledgeable individuals. RIMS makes no representations or warranties, expressed or implied, regarding the materials. Individuals should consult their advisors regarding specific risk management issues. Read the full disclaimer here.​​​​​​​​​​​​