RIMS Diversity & Inclusion Vision Statement
RIMS strives to provide a highly inclusive environment for all identity groups to thrive in the global risk community, and to facilitate and encourage open dialogue for a more inclusive and resilient future.
A Message To Our Community:
"Today, more than ever before, we must listen, we must learn, we must act, and we must do better."

This month, RIMS is celebrating Pride Month! Justin is joined by his guests, Kevin Thomas and Victoria Nolan who are both prominent members of the RIMS Diversity & Inclusion Council. Kevin is the Principal Risk Manager at Oracle and Victoria Nolan is the Strategic Business Associate at Clean Water Services.

In this episode together, they discuss the state of the LGTBQ+ community in the risk profession, current issues and challenges they are facing, RIMS D&I Advisory Council's initiatives, micro-trends they are seeing in today's landscape, developing a more diverse talent pipeline, and how the pandemic is impacting business leaders and risk managers in reassessing their business operations.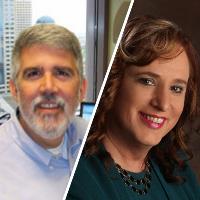 RIMS Risk Management Talent 2025 Report
The RIMS Risk Management Talent 2025 Report aims to provide a better understanding of who comprises the profession today and where skills and experience can be strengthened. The survey also explored the perception of diversity, as it is inexorably tied to hiring practices. Results showed that diverse perspectives is a trait many risk professionals look for when seeking employment or trying to build an inclusive corporate culture.
RIMS Diversity & Inclusion Advisory Council

The purpose of the RIMS Diversity & Inclusion Advisory Council is to identify relevant D&I goals for RIMS to pursue, and advise RIMS on how best to achieve those goals.
Robert Cartwright, Jr.
Chair
Teressa Betty
Vice Chair
Cameron Alford
Council Member
Carl Hamilton
Council Member
Gail Kiyomura
Council Member
Judith Campoya
Council Member
Julie Pemberton
Council Member
Keti Mehta
Council Member
Soraya Wright
Council Member
Victoria Nolan
Council Member
Monica Merrifield
Council Member
Kevin Thomas
Council Member
Soubhagya Parija
Board Liaison
2020-2022 RIMS Diversity & Inclusion Strategy

Driving Intentional and Inclusive Thought Leadership
Driving intentional and inclusive thought leadership means moving with intention—advocating an approach to diversity, inclusion and equity that is supported by accountability and action.
Focus on the Future
RIMS' focus is on building a framework and driving conversations that will attract future diverse leaders, while also developing inclusive leadership competencies and fluency within the existing industry.
Culture & Capability Within Our Communities
Within RIMS we believe in building a diverse and inclusive culture that enhances our ability to impact our communities and partner with them to build a more aware and socially responsible industry.