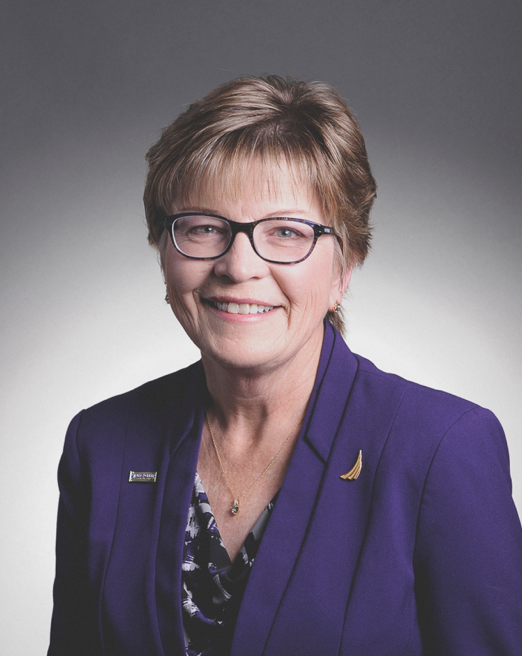 Velocity is often associated with emerging and technological risks, referencing the speed at which they can impact our organizations. But, that same word can be linked to opportunities and, in my first month as RIMS president, the velocity with which this Society has produced new resources has been eye-opening.
First, a new chapter. I would like to officially welcome RIMS' 80th chapter, the New Zealand and Pacific Islands Chapter of RIMS. Building off the success of the RIMS Australasia Chapter, our newest chapter is destined to continue to engage a passionate community of risk professionals and create opportunities for them to advance professionally. Congratulations to chapter's first group of officers and a special thank you to RIMS Australasia Chapter for their invaluable guidance and support in its formation.
In January, RIMS held its fifth annual Leadership Forum in St. Petersburg, Florida. The Forum brought together RIMS committee, council and international leaders, as well as Board Directors and staff to discuss the future of risk management and the Society. We gained valuable insight from meetings with these passionate volunteers, preparing us to better serve our members in the year ahead. These attendees were reminded that the power of RIMS has been shaped by its volunteers, and that they held the power to make changes going forward.
Just one of these areas where RIMS is focused is regulatory awareness and the increasing challenge of navigating the legalization of marijuana, as well as the introduction of marijuana-focused companies. Our External Affairs Committee allows us to remain at the forefront of these topics and, this month, unveiled its latest Legislative Review. Available on RIMS Risk Knowledge library, the report explores cannabis laws and their impact on business, insurance, real estate and risk management.

Another "hot button" issue that is impacting organizations with velocity is diversity and inclusion. Continuing the great work of the 2018 Diversity and Inclusion Task Force, RIMS Board approved recommendations to establish a Diversity and Inclusion Advisory Council. Chaired by RIMS Ex-Officio Robert Cartwright, Jr., the Council will work together to identify relevant diversity and inclusion goals for the Society, as well as provide guidance on how best to achieve them. Applications will be accepted for Council volunteers until February 15. You can apply here.
Perhaps the most notable of RIMS events, there are less than 100 days until RIMS 2019 Annual Conference & Exhibition scheduled for April 28 – May 1 in Boston. Each year, the conference's 100+ educational sessions and 400 exhibitors offer a range of solutions, strategies and best practices for professionals in all industries and at career stages. There are many exciting new offerings this year as well, and I hope to see you all there.
We are excited to announce tennis legend Billie Jean King as the Society's Conference Finale keynote speaker. Ms. King has not only achieved greatness on the court, but has also paved the way for others to follow in her footsteps. It will be great to learn from her wins, her losses and her well-documented fight for equality.
In addition to welcoming Ms. King, the 2019 Anita Benedetti Student Involvement Program grant recipients have been announced. RIMS will bring 36 exceptional risk management students from five countries – United States, Canada, India, China, Colombia – to attend RIMS 2019. These students always bring great energy and enthusiasm and will surely benefit from a thought-provoking agenda built specifically for them. RIMS has created the RIMS Rising Risk Professional Network website for those who fall into this demographic.
Through chapter involvement, content, resources and events, RIMS continues to provide exceptional value to its members and the world's risk management community. 2019 is shaping up to be an amazing year and I look forward to sharing each and every new opportunity with you.
Sincerely,
Gloria Brosius, RIMS-CRMP
RIMS 2019 President