RIMS-CRMP Stories
OCRIMS President Charles Vu on Recertification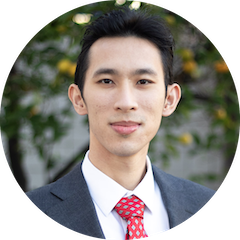 Orange County RIMS Chapter President Charles Vu already has amassed several achievements during his young risk career. One of his highlights was earning his RIMS-CRMP certification, which continues to bolster his professional profile and help him establish a presence as a leader. Charles discussed his study methods, recertifying in 2021, and how he applies the knowledge from the certification to his work at the California State Compensation Insurance Fund.
RIMS: You achieved your certification in 2019. What influenced you to take the exam?
Vu: The vice president of risk management at my organization was one of the early adopters of the RIMS-CRMP certification. He took the exam and earned it back in 2016. He is a big advocate for our risk management team to pursue additional training and new learning opportunities. He definitely encouraged me to apply for the RIMS-CRMP exam.
RIMS: Did you have special test-taking or study techniques?
Vu: One of the most important things that I recommend is to assess your baseline knowledge against the certification domains outlined in the RIMS-CRMP study guide. I identified the subject areas I was the most unfamiliar with and strategically spent my time finding resources to learn those areas. RIMS whitepapers were helpful and I also reached out to others who I thought could help.

I was also fortunate to attend one of the early exam preparation workshops with Joseph A. Milan, who serves as a RIMS-CRMP commissioner. The workshop and study guide helped me review the main topics for the exam, but also gave me a better understanding of the types of questions it would ask.
RIMS: How have you applied the knowledge you acquired from the RIMS-CRMP to your work at the State Compensation Insurance Fund?
Vu: The RIMS-CRMP knowledge content is directly applicable to my current role as a team leader.

We deliver risk training, assist in identifying and assessing the top risks for the organization, and do what we can to influence the organization to take the appropriate amount of risk and make the best decisions.

Serving in an advisory role, it is important to be strategic and that's what the RIMS-CRMP is all about.
RIMS: You recertified in March 2021. What was the process like for you?
Vu: RIMS did a great job with the recertification process. I attended a RIMS webinar in January 2021 that was designed to assist RIMS-CRMP holders understand what they needed to do recertify.

I highly suggest for RIMS-CRMP holders to record their continuing education activities into the portal as they complete them. It is also a great way to see all that you've accomplished over the years. I was surprised to see that many of the activities that I was already involved with counted toward recertification.
RIMS: What were your favorite credit-accumulating activities?
Vu: I enjoy presenting, both in-person and virtually.

Attending conference, when we can, is always fun. I attended the RIMS annual and RIMS ERM conferences. Presenting and attending allow me to interact with other people. I value finding ways to improve myself professionally but also help others achieve their professional goals.
RIMS: How did being president of OCRIMS coincide with your recertification process?
Vu: Being president of OCRIMS has given me an even greater platform to exchange ideas and learn from others. The chapter's virtual meetings are great for personal development and risk technical knowledge. They also count as recertification points.

More broadly, it has allowed me and my board directors to think about the resources, programs, technology, and events—beyond just virtual meetings—our chapter can deliver to drive engagement in our risk management community—and also support them as they navigated the challenges of COVID-19.
RIMS: Why was 2021 an advantageous time to recertify?
Vu: Since March 2020, I, like my fellow RIMS-CRMP holders, have attended a variety of online webinars, events, and training sessions to meet the recertification requirements.

While we've all been home, 2021 has been a really good time to recertify. Not only is there a wealth of events online but many are planning for in-person activities to resume by the end of the year.
RIMS: What words of wisdom do you have for other rising risk professionals like yourself about pursuing the RIMS-CRMP?
Vu: The RIMS-CRMP exam focuses on ERM and business strategy and is a great opportunity for those who are just starting out in the field to develop skills to impact strategy. This will be extremely beneficial as rising risk professionals advance to more senior roles in their organizations.

Since ours is a people-driven profession, I strongly encourage rising risk professionals to connect with others in the risk community—and RIMS chapters are a great place to start—to learn more about the certification and what you need to earn it.
Charles Vu recently discussed Asian American Pacific Islander Heritage Month on RIMScast in May 2021.


Interview by Justin Smulison, RIMS Business Content Manager