RIMS-CRMP Stories
RIMS-CRMP Update with Denise Osorio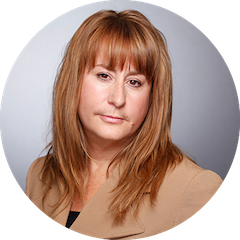 On June 4, Denise Osorio, RIMS director of certification programs led a video presentation, "Recertification: Keep Your RIMS-CRMP Active" to answer direct questions about the RIMS-CRMP recertification process. That broadcast is now publicly accessible on-demand on the RIMS-CRMP Recertification Page, and you can read Osorio's prior interview here.
A critical point was raised during the presentation—that RIMS-CRMP prep courses are available year-round and accessible online. To continue that discussion, we followed up with Osorio for an update on the prestigious certification.

RIMS: Welcome, Denise. What's new with the RIMS-CRMP?
Osorio: We have a strong pipeline of close to 1,000 RIMS-CRMP candidates who will be earning their certifications within the next year and a half. This is very exciting and we look forward to welcoming our new certification holders to our global risk community. The timing is perfect as the RIMS-CRMP certification is in high demand in our COVID-19 world.

RIMS: What is the status of the RIMS-CRMP course and exam amid COVID? How did RIMS and your department innovate in response?
Osorio: Our prep courses are available online, which gives everyone the opportunity to study at their own pace. In person classes have been converted to virtual sessions. We are also working on offering the exam through remote proctoring. The exams will be available within the next few months once we complete the review and approval process that is required with our ANSI accreditation.
All courses and suggested reading materials are optional resources that are available to help you prepare for the exam. They are not required to earn the certification. You have the option to choose an in-person, virtual, or self-paced on-demand course to meet your learning preference.


RIMS: Are there any updates on in-person exams?
Osorio: The RIMS-CRMP exam is available at Pearson VUE testing centers located all over the world. The good news is that the testing centers are beginning to reopen following the temporary closures due to COVID-19. Candidates can now schedule their exams for appointments starting from May 2020 and beyond as conditions allow based on local government guidance. Safety measures are being put in place at the testing centers. You must bring and wear your own face mask during the exam. Pearson is also following social distancing guidelines.

RIMS: We have a growing number of installments to our RIMS-CRMP Stories and our interviewees' anecdotes are very inspiring. What sort of feedback have you have received from RIMS-CRMP holders?
Osorio: It is very gratifying when I hear from our RIMS-CRMP holders how the certification has helped them in their careers and professional lives. Some of the most memorable stories are the ones that talk about how the certification has elevated their status and professional reputation, and has prepared them to take on more senior roles. Many holders also mention that it is a great way to demonstrate their knowledge, stay current, and give back to the profession.

RIMS: What is the cost to take the RIMS-CRMP exam?
Osorio: The cost for the application and exam is $350 for RIMS members and $500 for non-members. Student fees are $250 for RIMS members and $350 for non-members.
Student eligibility is a new requirement for the RIMS-CRMP. It provides a great opportunity for students enrolled in their final year of a bachelor's degree program or higher in risk management to apply for the certification and take the exam. They can work toward the certification as part of their degree requirements. The certification is awarded once the student passes the exam, completes the degree requirement, and demonstrates one-year of full-time experience in risk management.
Interview by Justin Smulison, RIMS Business Content Manager