RIMS-CRMP Stories
JongKi Ryu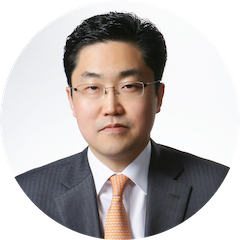 JongKi Ryu has 20 years of risk management experience and is the business development executive at IBM Korea, where much of his work is based on enterprise risk management (ERM). He discussed how earning the RIMS-CRMP was a challenge worth accepting and how it has strengthened his ability to advance his ERM program.
RIMS: What inspired you to study for the RIMS-CRMP?
Ryu: I first joined RIMS as an international member seeking resources on ERM, crisis management and resilience, because it is not easy to find materials with high-quality insights. Thankfully, RIMS had what I needed and when I learned about the RIMS-CRMP certification, I challenged myself to get certified without any hesitation.
RIMS: How does the RIMS-CRMP enhance your professional profile?
Ryu: The RIMS-CRMP is a great help to me because it is the only professional qualification program in the field of risk management that includes my experience and perspective of risk management. It is very balanced and tests individuals on their ability to be strategic about managing risks.
RIMS: How does the RIMS-CRMP help you in your daily risk responsibilities?
Ryu: My day-to-day work is carried out in client companies with projects or services related to risk management. Consulting service companies have their own methodologies or solutions, but the RIMS-CRMP scheme and framework is often the basis for conducting tasks and achieving objectives. Sometimes, I use the RIMS-CRMP program as a standard for me to give advice when clients have questions about their careers in risk management. Also, as an adjunct professor in the department of urban and environmental engineering in Ulsan National Institute of Science and Technology (UNIST), I teach risk management based on the RIMS-CRMP to my students.
RIMS: How did your experiential knowledge help you study?
Ryu: Over 20 years of working for global consulting firms such as IBM and Deloitte, and lessons learned from many risk management projects with successes, failures, and trials and errors certainly helped me a lot to prepare for the RIMS-CRMP exam. Having a more comprehensive and broader view of risk management is very important because exam tests your ability to make decisions and recommend countermeasures and solutions.
RIMS: What were your study methods? Do you have any favorite types of study materials or tips for other preparing for the exam?
Ryu: RIMS has the Risk Knowledge resource, which was very helpful. Studying Risk COSO Enterprise Risk Management - Integrated Framework guideline, ISO 31000, and the World Economic Forum's Global Risks Report, as well as RIMS MARSH Excellence in Risk Management Reports, were very helpful in my preparation.
RIMS: Was your employer supportive of you pursuing the designation?
Ryu: Fortunately, I was able to receive financial and time support for RIMS membership and activities, as well as obtaining and maintaining RIMS-CRMP qualifications. For others seeking the support of their employers, try your best to persuade your company that it benefits them and creates tremendous value for the organization.

Interview by Justin Smulison, RIMS Business Content Manager