RIMS-CRMP Stories
RIMS-CRMP "For Life"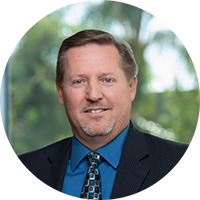 Scott Ritto is the vice president of risk management at Kilroy Realty, which has 14 million square feet of commercial real estate in California, Washington and Texas.
One of the most recognizable RIMS members, the current RIMS Los Angeles Chapter President looks back on being in the inaugural RIMS-CRMP class and how earning the certification has elevated his professional profile.
RIMS: What inspired you to take the RIMS-CRMP?
Ritto: The RIMS-CRMP was a certification that I felt would be very valuable in the long run as it pertained to my credentials as a risk management professional. I have obtained my ARM designation and I am completing my CPCU certification, and I feel that all these certifications demonstrate expertise in the profession, as well as the dedication and drive to better myself.
RIMS: When did you earn the certification?
Ritto: I was one of the original recipients of the RIMS-CRMP after taking and passing the first exam that was offered. This exam was administered at RIMS Annual Conference & Exhibition in 2016 and was an opportunity to test my risk management knowledge that I had obtained to date in my career.
RIMS: How did you draw from your career experience when taking the exam?
Ritto: My years of experience and practice of risk management provided me with the tools and knowledge that was necessary to pass the exam and receive my RIMS-CRMP certification. The practical delivery of risk management policies and principles and strategic thinking in my career leading up to the exam, was all that I had to pull from to prepare for that first exam.
RIMS: Since passing, how has the RIMS-CRMP helped you in your career? For example, how has it elevated your professional profile?
Ritto: I feel that the RIMS-CRMP certification has certainly elevated my professional profile and brought further recognition to the time and dedication that I put into my career and personal growth. It has benefited my professional growth within my organization and within the industry. It is also recognized at my chapter in Los Angeles and with other members in risk community. It's also been a great conversation starter in many networking situations, especially with my peers in the industry.
RIMS: How did you study for the exam?
Ritto: Due to it being the very first RIMS-CRMP exam, there were no study materials available nor workshops. There were some books that had been published that were referenced as possible study materials, but I relied on my knowledge and experience that I had gained from working within the profession. I felt confident in my abilities, and had nothing to lose. The exam was challenging, and I felt that it really tested my knowledge of risk management. I was very happy to receive the notification that I had passed the exam. I was the proud holder of the new RIMS-CRMP certification, and an honorable member of the inaugural class of RIMS-CRMP recipients.
RIMS: What tips do you have for anyone studying for the exam now? For example, how critical are the workshops especially now that they are offered in hybrid settings?
Ritto: It is wonderful that the RIMS-CRMP has evolved and developed into a premier certification that has welcomed many new members. The study materials that are available now and the workshops that are offered are exceptional for helping candidates prepare for the exam. The scope of the certification continues to be refined and updated to ensure that it meets the evolving needs of risk professionals. The exam tests the knowledge and competencies of a risk professional, but it also allows for younger professionals with less experience to successfully pass the exam. This allows the RIMS-CRMP certification to be part of an individual's foundational knowledge, as well as recognition for their professional experience.
RIMS: What plans do you have to recertify? What are your favorite methods (e.g., attending/planning conferences, leading webinars, etc.)?
Ritto: I have recertified several times since obtaining my certification, and I plan to continue recertifying my RIMS-CRMP well into the future. I do not intend to lose my certification, and I work very hard to ensure that I am completing all the requirements within the two-year period leading up to my recertification deadline.
I serve on several Client Advisory Boards for my insurance carriers, as well as conference boards. These are a few areas where I am completing my requirements. I also speak at conferences, and I am currently the President of the RIMS Los Angeles Chapter and serve on the RIMS Student Advisory Committee. There are many opportunities and activities that meet the requirements for recertification. The process is straight forward and very achievable. I would say that I am determined to be a RIMS-CRMP holder for life.
Hear more from Scott Ritto on RIMScast.
Prepare for the RIMS-CRMP certification exam at RISKWORLD 2023! The in-person workshop will be April 29–30. Register today.
You can apply for the RIMS-CRMP here.
Interview by Justin Smulison, RIMS Business Content Manager