RIMS-CRMP Stories
ORIMS President Valerie Fox Discusses the Chapter's "60-in-60 Challenge"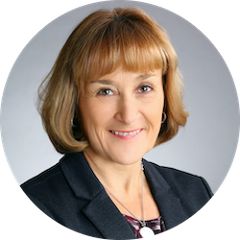 Ontario RIMS (ORIMS) President Valerie Fox, RIMS-CRMP, has been a risk professional for more than 40 years. One key initiative during her term as chapter president in 2019 was to generate awareness and enthusiasm for the RIMS-CRMP. She launched the "60-in-60 Challenge," which will continue into 2020.
Fox shared the importance of the RIMS-CRMP, the benefits of enrolling in the "60-in-60 Challenge," and how it adds to ORIMS' colorful history.
RIMS: Why is the RIMS-CRMP designation important to you?

Fox: I love my area of practice and have been happy to put a lot of hard work and continuous education into developing my professional expertise. I see the RIMS-CRMP as a formal acknowledgment of that hard work and competency. Since the earliest ORIMS meetings I attended, there have been discussions about how we could advocate for risk managers to be better recognized as professionals, and this is the best method to fulfill that need.
RIMS: What benefits have you or your employers gained from the designation?

Fox: The RIMS-CRMP is quickly gaining the respect of employers and industry associates alike on an international level. The RIMS-CRMP awards a professional distinction that recognizes not only a specific technical proficiency, but a broad-based competence that can be applied in a variety of ways to help a business be successful. That is a very enticing opportunity for prospective employers and is also a profile that industry partners are motivated to work with.
RIMS: Tell us about the ORIMS "60-in-60 Challenge."

Fox: Our Ontario chapter is very excited to be entering into its 60th year and we are incorporating this tenet into our anniversary celebrations by offering a challenge to our members to pursue their RIMS-CRMP. Our goal is to have 60 members earn the RIMS-CRMP in our 60th anniversary year.
To help reach that goal, as a member appreciation event, we are offering two more two-day RIMS-CRMP Preparation Workshops in 2020 that members can attend free of charge. The first two-day session will be on March 23 and 24. The second session will be held immediately afterward, on March 25 and 26.
The prep course we offer is an in-person workshop, with a maximum enrollment of 20 people per session. The instructor is Nowell Seaman, a past president of RIMS, who does an awesome job. Members are asked to pay a registration fee to hold their spot, but it is fully refunded when they attend the class.
RIMS: What results have you seen thus far?

Fox: The first workshop was completed in November 2019 and within two weeks of the class we had our first successful RIMS-CRMP certification!
RIMS: What are some other key details we should know about the "60-in-60" or the RIMS-CRMP itself that may not be so obvious?

Fox: Our profession represents individuals with a wide variety of backgrounds and technical skills, applied in a wide variety of industries and it is reflected in the profiles of the exam-takers. In our first "60-in-60" prep course, we had underwriters, claims experts, enterprise risk management experts, risk analysts, and many others who represented a broad spectrum of organizations. However, the synergies of their knowledge and applied processes was clearly evident; those competencies are brought together under the RIMS-CRMP banner, which clearly connects our risk management community.
RIMS: What are some of your study methods or test-taking rituals?
Fox: I'm really old school. I like to type out key notes, concepts, or anything that should be memorized, so that I have a condensed and consolidated document to review just before an exam. Reading alone doesn't always do it for me, but if I write it down, it sticks.
For more information about the "60-In-60 Challenge" visit www.ontariorims.org/crmp-prep.
Interview by Justin Smulison, RIMS Business Content Manager