RIMS-CRMP Stories
Reflecting Real Situations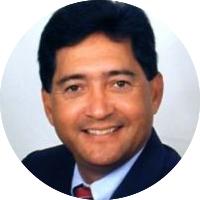 Ward Ching is the Chairman and Head of the Strategic Solutions Group at Aon, an Adjunct Professor at the USC Marshall School of Business, and the RIMS-CRMP Commission Chairman. He discussed the origins of the RIMS-CRMP certification and how it evolves to reflect real scenarios facing risk professionals.
RIMS: Tell us about your history and experience with the RIMS-CRMP.
Ching: The RIMS-CRMP was developed several years ago as a way to define and certify professional capabilities and competencies of current and NextGen risk professionals focused on advanced ERM techniques and tools. Former RIMS VP of Strategic Initiatives Carol Fox originated the concept and the RIMS Board of Directors supported the formation of a commission to oversee and manage the ANSI-accredited certification and examination process.
A group of nearly 15 people from a variety of insurance, risk management, accounting, audit and finance disciplines conducted the first job task analysis with the help of an outside curriculum and testing consulting firm, which defined the actual tasks and skills required of advanced risk professionals.
RIMS: Is that how you formed the curriculum for the exam?
Ching: From that analysis a structured examination process was developed, and a bank of examination questions was created. The core areas examined include: Analyzing the Business Model, Designing Organizational Risk Strategies, Implementing the Risk Process, Developing Organizational Risk Competency, and Supporting Decision Making.
RIMS: How does the RIMS-CRMP stand out from other certifications in the profession?
Ching: The competency-based scope of the RIMS-CRMP builds upon the traditional risk management and finance skills with a focus toward understanding business models, utilizing advanced analytic skills and frameworks to better envision and ideate and implement risk management frameworks that promote risk resilience. The RIMS-CRMP requires advanced knowledge in hazard, operational, market, reputational, and human capital risk domains. Moreover, the certification looks at risks in terms of risk portfolios and alternative risk technique (captives, ILS, CAT BONDS, contingent capital, structured programs).
RIMS: How has the exam evolved over time?
Ching: The exam tests for understanding and practice skills across the risk domains cited above along with a focus on analytics, portfolio impact, and advanced risk finance.
The exam will undergo an enhancement in 2022, now that the new job task analysis has been completed. The new exam will build on the foundations of the current exam and add risk resiliency and ESG as part of the job tasks.
RIMS: Why do you feel that certifications, generally, are important for risk professionals?
Ching: As the profession of risk management becomes more complex, multidisciplinary, and focused on strategic risk management issues at the enterprise level, it will be increasingly important for risk professionals to demonstrate core competencies in finance, ERM, ESG, strategy development, and program implementation skills.
The skills needed to successfully take and pass the RIMS-CRMP exam will assure those organizations working with the risk professional that they are equipped to evaluate, design, and perform risk management with a broad portfolio of enterprise risk management frameworks and capabilities. The certification will help the risk professional to:
Demonstrate knowledge of risk management competencies.
Enhance enterprise-wide risk management perspective.
Stay current on risk management trends and practices.
Prepare for more senior risk management, financial, and operational roles.
Increase earning potential.
RIMS: As an educator, you have a unique perspective. How do you study or prepare for an exam like this?
Ching: RIMS has prepared a comprehensive pre-exam workshop that can be taken either online or in-person. Each of the five areas of focus are examined. A self-examination within each area is encouraged and where the student has potential opportunities to improve their understanding, the study guide points them to additional resource materials.
Register now for the upcoming RIMS-CRMP Exam Prep Virtual Workshop, June 27–28, 2022, 9:00 am–3:00 pm EDT.
Ward Ching is also the 2018 Harry and Dorothy Goodell Award winner. He appeared on RIMScast in 2021 to discuss Disruption and the Digital Age and co-authored the RIMS executive report Rethinking the Impact of Disruption on Enterprise Risk Management Tools and Processes.
Interview by Justin Smulison, RIMS Business Content Manager