RIMS Diversity, Equity & Inclusion Vision Statement
RIMS is driven to empower us all to build a highly diverse, equitable and inclusive culture of belonging in our global risk community.

RIMS Diversity, Equity and Inclusion Resources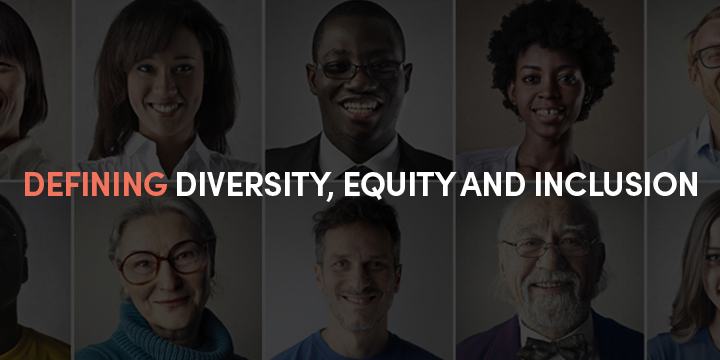 Exploring DE&I Definitions
An organization may have a diverse workforce yet struggle to create an inclusive workplace culture. Or an organization may treat everyone equally, however, will lack equitable practices that acknowledge people have different needs or more barriers to overcome to access opportunities. Embodying all three elements are required to achieve positive outcomes and sense of belonging for everyone.
Learn More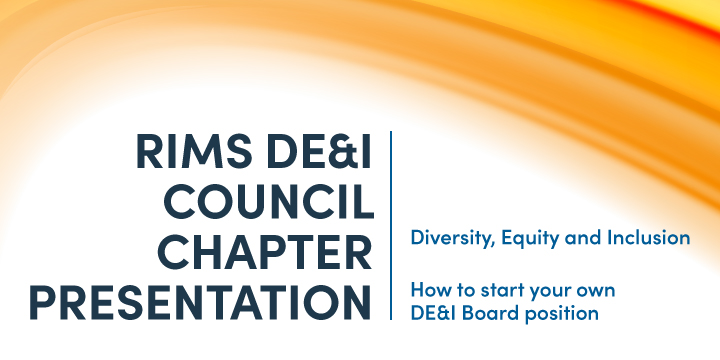 RIMS DE&I Council Chapter Presentation
Driving intentional and inclusive thought leadership means moving with intention— advocating an approach to diversity, equity and inclusion that is supported by accountability and action. Find strategies for building a framework and driving conversations that will attract future diverse leaders, while also developing inclusive leadership competencies.
LEARN MORE

It takes a village
What do you think of when you think of Pride? Perhaps a fabulous parade float? Maybe rainbow flags and glitter? Or maybe some cherished colleagues or family members? If you're not a member of the LGBTQIA+ community it can perhaps feel like Pride is something you're not especially connected to or is just a big party. Pride is a lot of fun… but it is also a chance to highlight some of the ongoing challenges the community faces and support others in their journeys to live life as their authentic selves. If you're not part of the LGBTQIA+ community then the most powerful thing you can do this Pride (and beyond) is to be an active ally for equity and inclusion.
Allyship is actively supporting a marginalised group. While Pride is a great catalyst to reflect on your allyship, it should be something that endures rather than one off acts.
Being an ally has 3 core components; being informed, being vocal, and being a cheerleader.
Being informed – make an active effort to understand the issues and challenges for the LGBTQIA+ community in 2022. This could include being informed about challenges in your community, your industry, or even globally. Its best to read widely and look for available resources that can help keep you informed rather than rely on LGBTQIA+ community members who may not always be comfortable discussing distressing parts of their lives or will be unable to speak on behalf of a large and diverse community.
Be vocal – make it known that you're a supporter of the LGBTQIA+ community. Call out bad behaviour when you see it like misgendering or 'jokes' that punch down at a marginalised group of people. Advocate for policies that LGBTQIA+ folk champion to improve their lives. Don't sit back.
Be a cheerleader – support your colleagues and family members that are LGBTQIA+ and celebrate the diversity they bring to your life and your community. Being a cheerleader can be as little as 'liking' a Facebook post or as profound as being there for someone going through a tough time that needs an empathetic ear.
This statement is titled 'it takes a village' because, as trite as it may sound, equity and inclusion is built by a community and can't fall to one part of the community alone. Allyship is a key tool to create the sort of workplace and communities where people can thrive authentically. While the term of allyship may have its roots in the LGBTQIA+ community the concept goes much wider – you can be an ally to any and all marginalised groups because it you're not an ally then you're a bystander.
Pride month has become a really global celebration for and of the LGBTQIA+ community. One of the authors in based in New Zealand, and while we have our Pride month in February when it's a little warmer we still have some smaller scale celebrations at the same time as our Northern Hemisphere mates. If you're part of a multi-national company, and especially one that operates in some of the parts of the world that are less hospitable for the LGBTQIA+ community, then we would really encourage you to be an even more visible ally for those who have greater difficulty being open and safe.
Enjoy Pride 2022!

Jacob Toner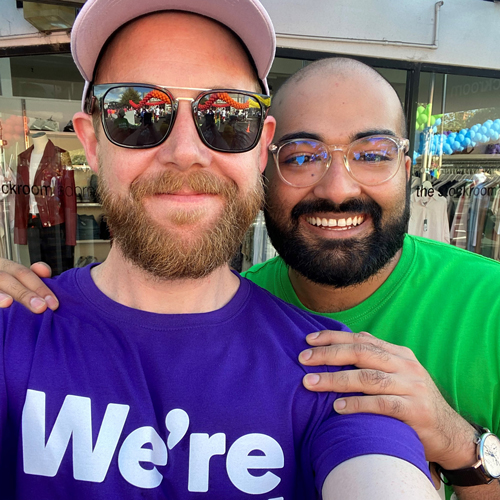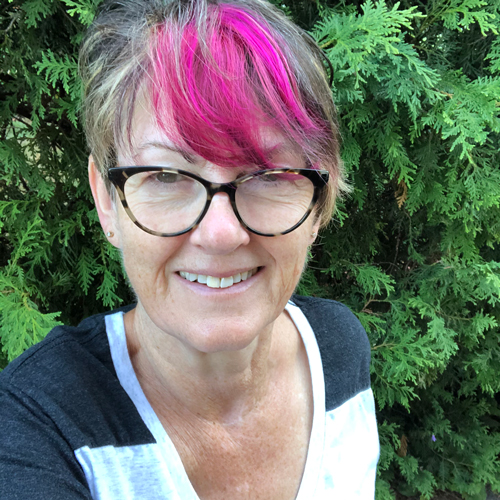 Being an ally is not enough! We can all be better allies – active allies. Being an "active ally" is essential and impactful, it means showing up for someone, whether they're in the room or not!
Show up, stand up and speak up!
Ann Hildreth
Rejoining RIMScast is special guest, Victoria Nolan! Victoria is a member of the RIMS Diversity, Equity, and Inclusion (DEI) Council and the owner of Victoria Nolan Enterprises. Previously, she was the Risk Manager at Clean Water Services in Oregon for 30‒½ years.
June 2021 marks the annual Pride Month. In Victoria's interview, she discusses the new legislation that protects those in the LGBTQ+ community, the anti-LGBTQ+ bills that have been enacted into law this year, how these both impact the risk profession, and what risk leaders can do to influence their organizations to protect their LGBTQ+ employees. Victoria also shares what the RIMS DEI Council is doing to help provide safety and opportunity for LGBTQ+ risk professionals, her own personal and professional experiences over the last year as a member of the LGBTQ+ community, and her advice to other risk leaders on improving DEI in their workplace.

RIMS Celebrates Asian American and Pacific Islander Heritage Month




RIMS Celebrates Women's History Month
"How important it is for us to recognize and celebrate our heroes and she-roes." –Maya Angelou

To Our RIMS Family:
This month we celebrate the amazing progress woman have made throughout history. We celebrate the women who have broken down barriers in business and government, who have fought for systemic changes that continue to create greater equity and who have inspired innovation in business, science, medicine and other crucially important fields. Women around the world should take Women's History Month to not only reflect on those trailblazing women who came before us, but proactively seek out opportunities to impact change, to mentor and lead.

We thank our volunteers, members and ALL risk professionals for doing their part to make RIMS an inclusive and welcoming professional community. However, while we have made progress, we still have a long way to go.

March 8th is International Women's Day and RIMS will take this opportunity to continue to empower women and ensure diversity, equity and inclusion is a priority in this profession. As we move forward, we encourage our community to dedicate their time, share their experiences and the lessons they have learned to pave the way for future generations of women leaders.

Ellen Dunkin
RIMS President
Mary Roth
RIMS CEO

RIMS Celebrates Hispanic Heritage Month



Featured White Paper
This year's RIMS Marsh Excellence in Risk Management Report—based on responses to a survey and conversations with risk professionals, C-suite executives, and DE&I experts—examines how organizations are looking at DE&I, undertaking related initiatives, and measuring their impacts.
Learn More
RIMS Celebrates National Indigenous Peoples Day


RIMS Celebrates Black History Month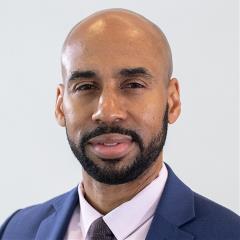 Diversity as a Successful Business Division with Rodney Johnson
In this episode, RIMScast's Black History Month coverage continues with a look at successful supplier diversity initiatives in risk and insurance with Rodney Johnson; the Vice President of Culture and Inclusion in the Business Division at Gallagher
Measuring the success of a diversity initiative can be a challenge but assessing a supplier diversity initiative is one way to generate returns. In Justin and Rodney's conversation today, they discuss how and why such initiatives are key to attracting and retaining Black and diverse talent in the risk profession year-round.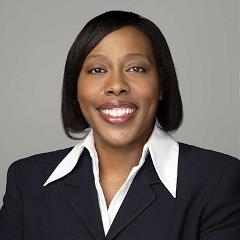 Discussing Black History Month and the Risk Profession with Tammy Franklin of Marsh
It's February 2021, Black History Month. In recognition of this, RIMScast is bringing some fresh perspective on the state of the risk profession when considering Black employees and leadership. Joining Justin Smulison to facilitate this discussion is Tamara "Tammy" Franklin; the Chief Digital Data and Analytics Officer at Marsh. Tammy is also the Executive Sponsor of the African Heritage Employee Resource Group at Marsh.
In this episode, Tammy discusses some of her own experiences in the risk profession and offers her ideas on how employees and companies can successfully invest in Black talent. She shares how 2020 has impacted how companies are...
A Message To Our Community:
"Today, more than ever before, we must listen, we must learn, we must act, and we must do better."
RIMS Taking Action: Confronting Racial Biases in Risk Management
Held on Friday, June 12, this webinar is a poignant conversation about the ongoing and debilitating racial roadblocks that stand in our way, as well as the opportunities that risk professionals have to be a part of the solution.
During the webinar, attendees asked important questions to the panel and to RIMS.
RIMS Risk Management Talent 2025 Report
The RIMS Risk Management Talent 2025 Report aims to provide a better understanding of who comprises the profession today and where skills and experience can be strengthened. The survey also explored the perception of diversity, as it is inexorably tied to hiring practices. Results showed that diverse perspectives is a trait many risk professionals look for when seeking employment or trying to build an inclusive corporate culture.
RIMS Diversity, Equity & Inclusion Advisory Council

The purpose of the RIMS Diversity, Equity & Inclusion Advisory Council is to identify relevant DE&I goals for RIMS to pursue, and advise RIMS on how best to achieve those goals.
2020-2022 RIMS Diversity, Equity & Inclusion Strategy

Driving Intentional and Inclusive Thought Leadership
Driving intentional and inclusive thought leadership means moving with intention—advocating an approach to diversity, equity and inclusion that is supported by accountability and action.
Focus on the Future
RIMS' focus is on building a framework and driving conversations that will attract future diverse leaders, while also developing inclusive leadership competencies and fluency within the existing industry.
Culture & Capability Within Our Communities
Within RIMS we believe in building a diverse and inclusive culture that enhances our ability to impact our communities and partner with them to build a more aware and socially responsible industry.