Forced Labor and Supply Chains
Thursday, April 13, 2023
1:00 pm–2:00 pm EDT
RIMS Member FREE | Non-member $50


Sponsored by


Requirements to remove forced labor from global supply chains is the latest example of regulatory and statutory requirements placed on international trade compliance professionals—one for which there is no straightforward way to ensure compliance. Supply chain due diligence requirements and best practices are becoming the baseline for materially impactful enforcement actions covering shipments from anywhere—not just sanctioned or restricted parties or countries. Mitigating forced labor risk, both now and in the future, requires deliberate actions that increase transparency, build resiliency, and minimize disruption.
Join Sayari as they provide an interactive presentation on the following topics:
Forced labor from anywhere (UFLPA, CAATSA, Germany's Supply Chain Due Diligence Act, and other global equivalents)
Five steps toward creating the visibility necessary for compliance
Future-proofing the global trade management process for a resilient supply chain
Note: All downloads and related contact information will be accessible to the webinar sponsor.
Speaker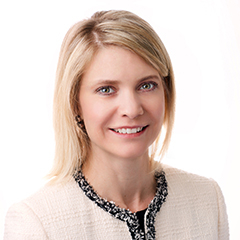 Anne Marie Lacourse
Global Trade Industry Advisor
Sayari
All RIMS webinars are available on-demand for one year for registered participants. Each hour of a RIMS webinar is eligible for one RIMS-CRMP recertification point.
If you have any questions, please contact RIMS Client Services at PD@rims.org or +1 212-286-9292.