TEAM UP WITH TOP RISK LEADERS TO ELEVATE YOUR RISK PRACTICE
Committed to Your Success
There is no better resource than a peer or professional who has been there. Through the RIMS Ask A Peer program, we can connect you with top risk professionals to address your concerns. Whether you want a review on the state of your current risk management practices or help with a specific issue, one or more of our advisors are ready to step up.
Our advisors are recruited by RIMS for their expertise on wide-ranging risk management and insurance-related matters. Meant to complement but not replace your risk management team, insurance brokers or consultants, our advisors provide independent, unbiased advice based on their years of practical experience.
How We Succeed Together

Today, business changes faster than ever before and the stakes are higher than ever. Facing a new challenge? You don't have to go it alone. Want to make your existing programs best in class? We have the expertise. Let RIMS help empower you to elevate your risk practice.
With years of experience solving business problems, developing risk management strategies, and overcoming insurance challenges, our experts have honed their skills as risk leaders. They can serve as a key resource to: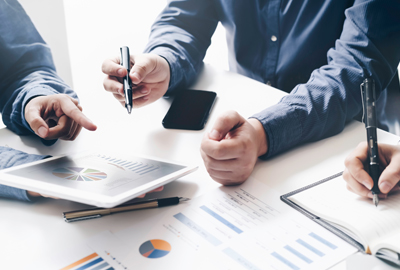 Help CEOs, CFOs, top executives, and board directors evaluate existing risk management programs.
Assist company executives and risk officers in designing and integrating a variety of risk management practices.
Provide risk management teams with expertise and experience to solve specific risk management operational challenges.
Aid in designing and executing business resilience strategies.
Work closely with compliance and regulatory teams to build an enterprise-wide culture of trust and integrity.
Experienced Advisors Delivering Customized Services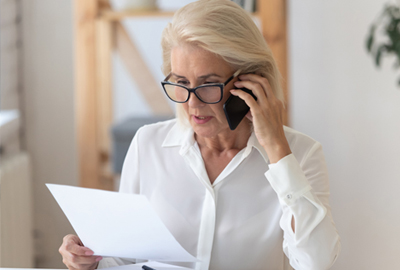 RIMS Ask A Peer risk advisory services offer support and guidance in a hands-on, collaborative style that is flexible and customized for your needs. Our advisors come from diverse backgrounds and experience, so regardless of your organization's size, industry, or issues, RIMS can match your needs with their expertise, connecting you with the right resources at the right time.
Advisors are available for a wide range of of risk management issues, whether you need help with managing risk around mergers and acquisitions, reviewing contractual risk transfer provisions, or assessing and implementing strategic risk management integration tactics. They can also offer expert guidance on:

Managing risk during turbulent times
Setting up a risk management function
Benchmarking effectiveness of risk management programs
Reviewing an enterprise risk management (ERM) program
Implementing different risk assessment programs and methodologies
Developing business disruption and resilience programs
Reviewing insurance and alternative risk financing programs
Evaluating and improving claims and safety management programs
How it Works

The RIMS Ask A Peer program is all about helping you improve your risk program on your terms. The process starts with a personal conversation to discuss your needs, then RIMS will match you with the appropriate advisor(s) based on what you want to accomplish and the scope of the engagement. Engagements range from short to longer term, and can be carried out by phone or in person. You will receive a proposal that outlines expectations and timelines, and once the scope and length are agreed upon, the advisor will begin work.
Schedule a Conversation
For more information or to schedule a conversation, please email us at RIMSAdvisor@RIMS.org or call 212-655-6221.