On-Demand Video
Alternative Risk Transfer – How Bermuda's Regulation Keeps Pace with the Developing Risk Landscape - Sponsored by BDA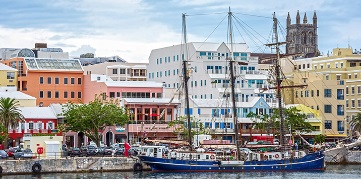 Event date :
Sep 23, 2021
Find out why Bermuda's insurance regulatory regime has aided the development of alternative risk transfer and how the development of Bermuda's insurance legal and regulatory framework provides an attractive platform for ever-changing market conditions and the evolution of alternative sources of risk.
Interested in watching these On Demand Sessions?
In order to access this content, please log in to your RIMS account. If you do not have RIMS account, sign up for one today.
Login / Sign Up
Alternative Risk Transfer – How Bermuda's Regulation Keeps Pace with the Developing Risk Landscape - Sponsored by BDA