On-Demand Video
CRMP Update Webinar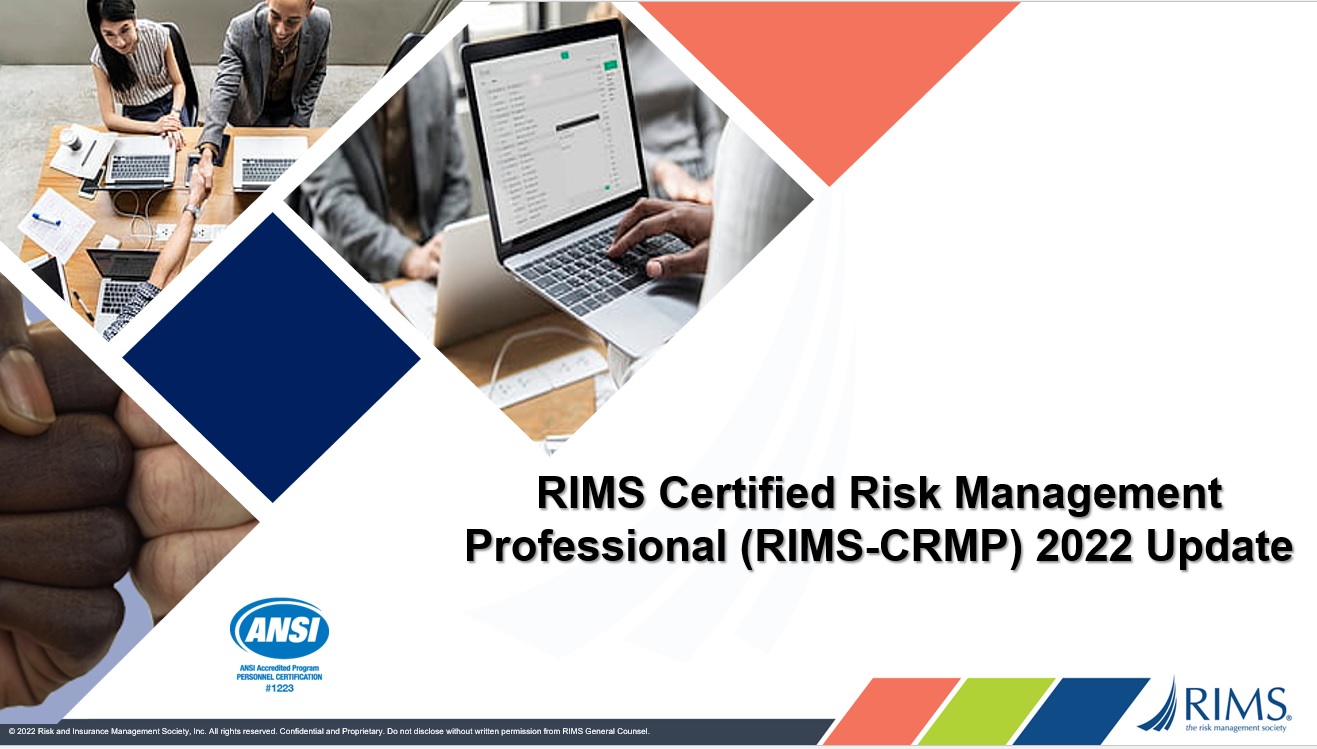 On September 1, the new exam blueprint will include emerging skills such as organizational resilience and improving decision-making to drive better outcomes. Join two subject matter experts for a webinar about the enhancements to the certification requirements and exam.
Interested in watching these On Demand Sessions?
In order to access this content, please log in to your RIMS account. If you do not have RIMS account, sign up for one today.
Login / Sign Up
CRMP Update Webinar Q&A Segment