On-Demand Video
Mediation - Risk Mitigation Technique - Sponsored by J.B. Boda Group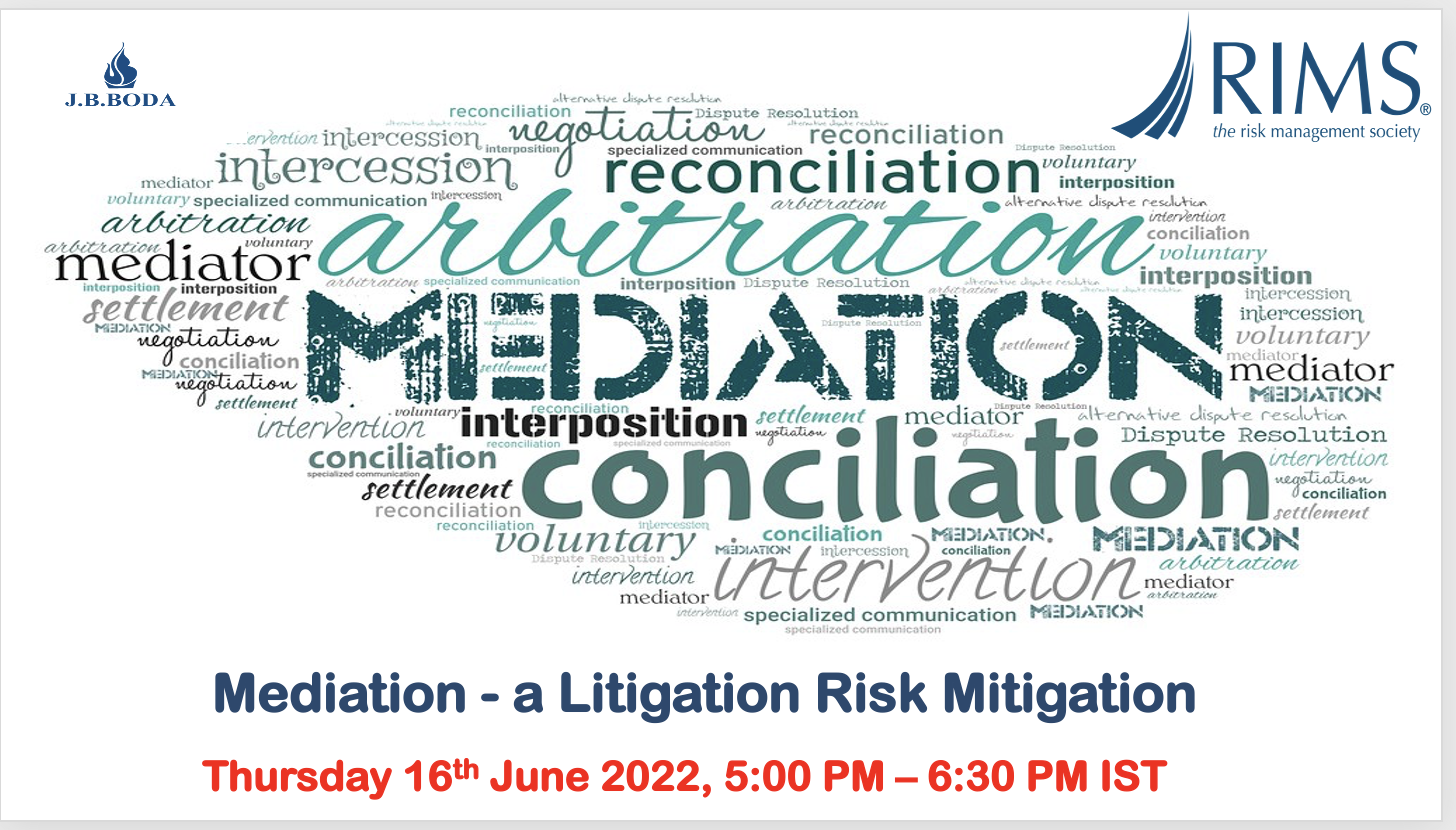 Event date :
Jun 21, 2022
Mediation is ancient and deep rooted in Indian culture and history. According to ancient accounts, Lord Shri Krishna tried to mediate between Kauravas and Pandawas before the Mahabharata War but was unsuccessful and the resulting conflict was a disaster. Traditionally, disputes or differences between villagers were resolved by the village Panchayats in consultation with the parties to the dispute. However, since India adopted the adversarial judicial system developed during the colonial regime, meditation is no longer commonly used.
Interested in watching these On Demand Sessions?
In order to access this content, please log in to your RIMS account. If you do not have RIMS account, sign up for one today.
Login / Sign Up
Mediation Webinar - Sponsored by J.B. Boda Group