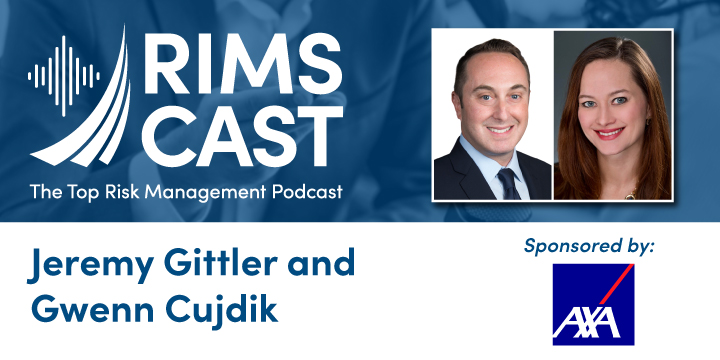 AXA XL's Head of Cyber & Technology for the Americas, Jeremy Gittler, and North America Cyber Incident Response Team Manager, Gwenn Cujdik, discuss how ransomware and cyber attacks of all sizes are impacting market conditions and prices and how they can shift into other types of fraud.

Risk leaders charged with protecting their organizations can pick up tips on prevention and response planning and what to expect when collaborating with AXA XL's incident response team.

In this episode, Jeremy and Gwenn discuss:

The trends driving cyber insurance market growth and rate increases.
Methods for understanding how cyber security measures can have a big impact on cyber insurance rates, terms and conditions.
How AXA XL's cyber experts are helping clients across industries before, during and after a cyber incident.

Interested in Downloading?
In order to access this content, please log in. If you do not have a RIMS account, sign up for one today.
Login / Sign Up