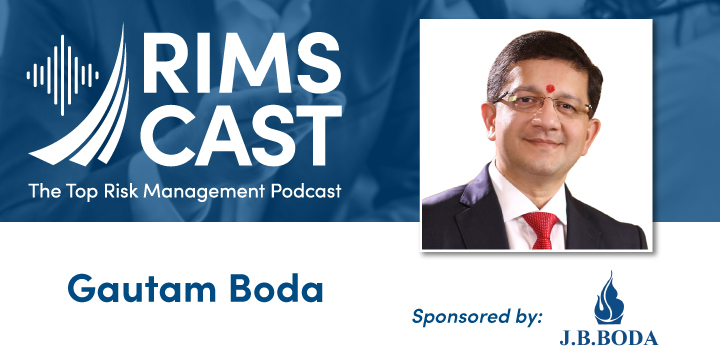 J.B. Boda Vice Chairman and Managing Director Gautam Boda joins RIMScast and reveals how India's first multinational reinsurance broking house adapted to COVID-19 disruptions and continued to serve clients.

In this interview, Mr. Boda will discuss:

His experiences leading the company, particularly since 2020.
How J.B. Boda Group is planning for unknown risk exposures.
Why risk professionals are so critical to an organization's resilience.
And more.
Download today to hear from a leader in risk and reinsurance.
Note: All downloads and related contact information will be accessible to the podcast sponsor.
Interested in Downloading?
In order to access this content, please log in. If you do not have a RIMS account, sign up for one today.
Login / Sign Up