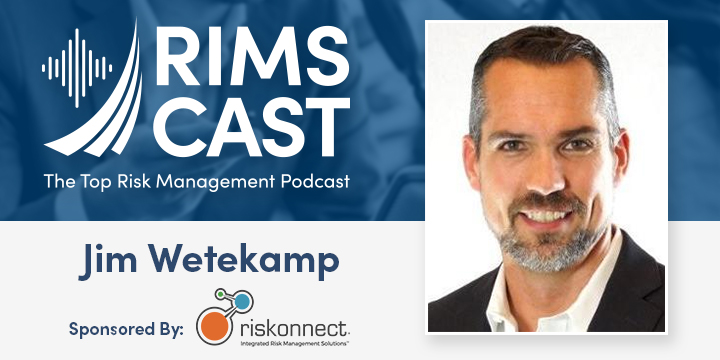 A CRO is your risk champion, the point person in charge of the processes, technology, and structure to tie all the pieces together into a cohesive risk story. Investing in a CRO can spur innovation in risk analysis and response. And a CRO has the ability to cut through the red tape and eliminate bottlenecks that often stand in the way getting you what you need – that is, fast, reliable risk information on which to base decisions.
Download this podcast to hear from Riskonnect CEO Jim Wetekamp and find out how a CRO can boost resilience for your organization. You'll learn specific ways a CRO can:
Strengthen accountability.
Offer strategic guidance.
Cultivate a risk culture.
Provide a holistic view of risk across the organization.
Listen Now

Interested in Downloading?
In order to access this content, please log in. If you do not have a RIMS account, sign up for one today.
Login / Sign Up