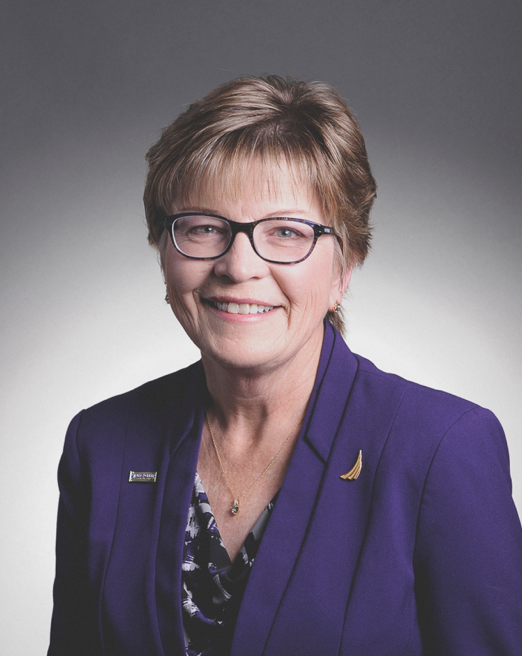 While risks and challenges might vary globally, RIMS worldwide community shares a vision for the future of this profession and the future of this Society. It is this unified perspective that drives RIMS, its Board of Directors, chapter leaders, volunteers and staff, to pursue new resources and opportunities that align with our common goals.
At RIMS' regional conferences, at the RIMS Canada Conference and our summits hosted by the Australasia and New Zealand and Pacific Islands Chapters, this shared vision was on full display. The common theme was the evolution of risk, the speed of risk and its inevitable impact. But, the conversation didn't end there and I was fascinated by the innovative strategies and practices our community has already employed to act, embrace and transform.
The 2019 RIMS event calendar is far from over. We welcome you to join our upcoming forums and be a part of these conversations. Upcoming events include: RIMS Legislative Summit (Oct. 16 – 17 Washington, D.C.); RIMS ERM Conference (Nov. 4-5 New Orleans); RIMS Risk Forum India (Nov. 22 Mumbai); RIMS Risktech Forum 2019 (Dec. 9 New York).
There is also a shared vision when it comes to diversity and inclusion in the risk management profession and insurance industry. Earlier this year, RIMS Diversity and Inclusion Advisory Council developed a D&I Vision Statement for the Society:
RIMS strives to provide a highly inclusive environment for all identity groups to thrive in the global risk community, and to facilitate and encourage open dialogue for a more inclusive and resilient future.
This sentiment was overwhelmingly captured in RIMS Risk Management Talent 2025 Report. According to the report, 92 percent of respondents believe that a diversity of perspectives is vital to risk management decision-making today, as well as by 2025. In addition to exploring D&I perspectives, the report highlights the glaring need for risk management education, as well as the concerns business leaders have about future risks. The full report is available in the Risk Knowledge library and I would like to thank Chubb, The Hartford and Willis Towers Watson for their efforts in its development.
Our Annual Conference Programming Committee take these findings, as well as the discussions, themes and ideas shared in our conferences to heart. This group of dedicated volunteers successfully reviewed more than 700 education session submissions, evaluated their relevance focus and selected 170 for RIMS 2020 Annual Conference & Exhibition (May 3 – 6 in Denver). RIMS 2020, and all of our events, are renowned for excellence in risk management education and it is a testament to the hardworking individuals on our committees, as well as the contributions of our engaged community.
Join them. I encourage you to become one of our outstanding volunteers and take an active role in shaping the future of RIMS. Recently, we launched our global call for volunteers to serve on our committees and councils. Participating in our committee and council system is an outstanding opportunity to gain leadership skills and can pave the way for successful service in similar roles within your organizations.
Finally, I'm happy to announce that we have 15 new RIMS-CRMP certification holders, three of whom now hold the RIMS-CRMP-FED and our first risk professional from Trinidad and Tobago. Our congratulations to: Jesus Flores (Texas); Robert M. Marshall (New Jersey); Jeffery Telford (Pennsylvania); Shawn Greg Isaac (Trinidad and Tobago); Carlos Javier Contreras (Maryland); Joie Hayes (Maryland); Shant Jain (Alberta); Jack Jennings (New Jersey); Peter Leland (Ontario); Mark W. Middleton (Oklahoma); Robert Pettit (Utah); Byron M. Lawrence (Maryland). RIMS-CRMP-FED holders: Jason Bruno (Washington, D.C); Madeline E. Ciesielski (Virginia); and Justin Fang (Washington, D.C.).
Exchanging ideas and sharing experiences is how this Society was built. Whether through our online networking forum Opis, at conferences or forums or at one of our chapters' events, I encourage you to get involved. It is your insight and perspective that us allows to focus on our shared vision and continue to advance this profession into the future.
Sincerely,
Gloria Brosius, RIMS-CRMP
RIMS 2019 President