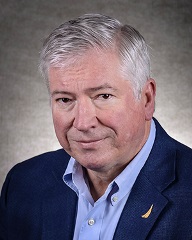 From Copenhagen to Toledo, the sentiment across the world's risk community is the same: the value of risk professionals' work and the demand for strong risk management has never been greater.
It is a privilege to travel the world – from the FERMA Conference in Denmark, RIMS Canada Conference in Halifax and visits with RIMS Chapters, most recently in Toledo – to see risk management innovation at work. And, as amazed as I am by what the risk community is accomplishing, it was equally as eye-opening to learn about the challenges they continue to face.
No matter where I was, number one on that challenge list was: how do we demonstrate value. The key to showing value, is showing progress. For this, the RIMS Risk Maturity Model has undergone a facelift. This resource, free for members, now reflects the strategic role risk professionals' have taken-on, while giving them the power to assess their programs, improve its efficiency and benchmark progress. Take the complimentary assessment survey and see how your program stacks-up. Once you have the results, the opportunities to leverage RIMS resources to enhance your program are endless.
The Risk Maturity Model focuses on five elements or pillars – strategy alignment, culture & accountability, risk management capabilities, risk governance and analytics – that will be cornerstones of the upcoming RIMS ERM Conference. In a few short weeks – November 10 – 11 in Indianapolis – risk professionals will gather to share their experiences building ERM programs from the ground up. The RIMS community looks forward to hearing from the keynote Mark A. Pfister and general session speakers Karen Hardy, Nir Kossovsky and Carnell Jones, among others. Registration is open and I hope to see you there.
Next on that global challenge list was figuring out how risk professionals can make sure their voices are heard. RIMS External Affairs Committee is dedicated to that cause and the RISK PAC allows the Society to support elected officials who are vested in legislation that impacts our work. The RISK PAC trustees recently held a virtual meet-and-greet with Rep. French Hill (AR-02), the current Ranking Member of the Subcommittee on Housing, Community Development and Insurance. Rep. Hill is a staunch supporter of a long-term National Flood Insurance Program extension and, as a result of RIMS advocacy efforts, he has invited the Society to share its perspectives on the program's future.
RIMS is giving members a greater voice to impact this profession's future as well. RIMS Board of Directors adopted a series of bylaw amendments to improve the Society's governance. Among the changes, starting this year, all RIMS professional members are invited to vote on the 2023 RIMS Board slate and the Nominating and Governance Committee members. An e-ballot will be sent to those members shortly and your responses are due by November 15, 2022.
Lastly, there remains a global thirst for risk management knowledge and the challenge is to find it. I can tell you for certain that there is no better place to find that knowledge than RISKWORLD®. Believe it or not, it's already time to start booking your trips to Atlanta for RISKWORLD 2023. With hundreds of education sessions, exhibitors and countless networking opportunities, this is your window to powerful risk management insight to take your program and careers to that next level. Be on alert: RIMS Member registration opens in the next couple of weeks. Registration for everyone opens in December. Ask anyone, RISKWORLD is a can't-miss event.
From Copenhagen to Toledo, the experience and learning was legendary. Now the real work begins…or should I say continues.
I'm excited to share my experiences with the RIMS team to develop new resources and opportunities that help you meet and exceed expectations. Continue to engage with RIMS, explore its lineup of upcoming workshops and webinars, check out RIMS Risk Management Magazine and tune into a RIMScast podcast. As always, I urge you to get involved and contribute. Let's advance this profession together.
Sincerely,
Patrick Sterling
RIMS President