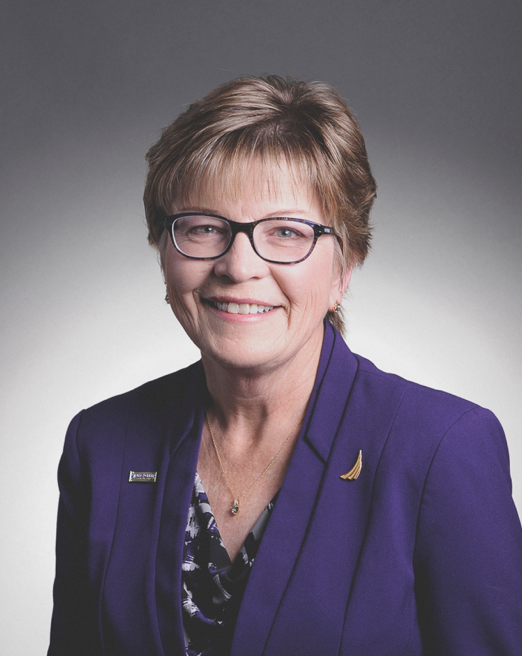 RIMS greatest asset is its network. The Society's passionate risk management community generously shares strategies and professional experiences that sparks powerful dialogue that benefits us all.
Sharing was certainly the theme of RIMS Legislative Summit. It was exciting to discuss RIMS' and the risk management profession's priorities with U.S. government leaders. This year, over 70 meetings were held with members of Congress from 20 states. Our group was highly successful in delivering risk management's perspective on cyber legislation, ADA compliance issues, flood insurance and the reauthorization of TRIA.
RIMS learning experiences continue as we move into the fourth quarter of 2019. The year will end on a high-note with a selection of RIMS events, each one designed for risk professionals from different backgrounds, from different parts of the world and who have different responsibilities within their organizations.
RIMS 9th annual ERM Conference is underway right now in New Orleans. Registration numbers have exceeded all previous years, highlighting the growing number of organizations that now recognize ERM's value. Keynote speaker Gretchen Anderson will address corporate culture and how critical it is to driving innovation. In addition to Gretchen's remarks, the Conference is featuring a stellar lineup of risk professionals who are ready to share their ERM journeys.
Immediately following RIMS ERM Conference, we will host a RIMS-CRMP workshop in New Orleans and registration is still open. The RIMS-CRMP certification continues gain global recognition as the must-have mark of achievement for all risk professionals.
Our certification team has been working diligently with universities and entities around the world to expand these in-person learning experiences. This month, National Insurance Academy in Pune, India is hosting its first RIMS-CRMP workshop and approximately 40 risk professionals have already registered to attend.
Additionally, I'd like to congratulate RIMS Ontario Chapter on celebrating their 60th Anniversary and acknowledge them for their 60-in-60 Challenge. The Chapter is committed to getting 60 RIMS-CRMP holders in 2020 and it will all start with a two-day prep course on November 25 -26 taught by former RIMS President Nowell Seaman. To learn more about the course in Ontario or to register, visit RIMS Ontario Chapter's calendar here.
RIMS is ready to make a splash in India. The agenda for RIMS Risk Forum 2019 India is set and we are excited to welcome risk management leaders from across the country to explore opportunities for businesses to more confidently and effectively address dynamic risks. There is no question that the sessions will be world-class, and I know many are looking forward to the findings from RIMS Excellence in Risk Management 2019 report (released at the conference with Marsh) and celebrating the winner of the RIMS 2019 India ERM Award of Distinction. Details about the event, scheduled for November 22 in Mumbai, and other resources and content relevant to India's risk management community can be found here.
In the spirit of sharing, RIMS has created a new forum for risk professionals to voice their challenges and needs as it relates to risk management technology. Registration for RIMS Risktech Forum is now open. Scheduled for December 9 in New York, the Forum differentiates itself from others in the space by approaching risktech from the risk professional's point of view. We hope you will be able to join us.
Risk management is all about planning. Planning for the now and planning for the future. Each time we implement those plans we gain valuable insight as to what works well and where we might have to alter those plans. RIMS is proud to be at the center of it all, creating the opportunity for our global community to effectively plan, implement, share and succeed. Thank you so much for sharing.
Sincerely,
Gloria Brosius, RIMS-CRMP
RIMS 2019 President