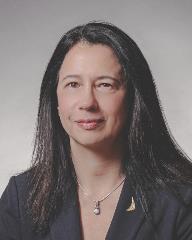 As we continue to untangle the chaos that COVID-19 and so many other catastrophic events have inflicted on our organizations in 2020, we all have learned a few valuable lessons: be proactive, be nimble, and be engaged.
Now more than ever before, risk management is crucially important to an organization's ability to successfully shift gears, change strategies, enter new markets and exit old ones. Board and Executive leaders, are leaning on us to navigate the organization through unchartered waters and RIMS is ready to help.
Enhancing our digital engagements has been our priority and we remain committed to delivering the best digital experience for our 10,000 global members and the world's risk management community.
Not to be missed – especially during an election year – is RIMS Advocacy Week (September 14-17), the Society's first multi-day digital conference. With the pandemic stifling businesses both big and small, there are so many critical issues, like PRIA, that must be addressed. With the feel of RIMS Legislative Summit, this online event will give risk professionals the opportunity to meet and discuss regulatory matters directly with Congressional leaders. We've adjusted the schedule to better fit your virtual day. So join us as Florida Insurance Commissioner and NAIC President-Elect David Altmaier and Geoffrey Skelley, election analyst for political website FiveThirtyEight, share their perspectives on the current regulatory landscape. Let's make sure risk professionals' voices are heard.
RIMS ERM Conference is also going virtual. Whether you are navigating risks like pandemics, climate change or industry specific issues, or whether you are just considering ERM or already have a mature program, this conference has something for everyone. Our keynotes Andrea Bonime-Blanc, CEO and Founder of GEC Risk Advisory, and James Lam, an independent director and chairman of the Audit Committee for RiskLens and the Risk Oversight Committee for E*TRADE Financial, will share their ERM journeys and the board's perspective on risk management. Do not miss this opportunity to take your game to the next level and register today.
OPIS, the Society's online networking forum, has been a life-line, especially during this time void of in-person networking. Without a playbook, we are being asked to manage a world of new challenges but OPIS ensure we don't have to do it alone. Whether solving issues on 300% rate increases in D&O or Umbrella markets to strengthening crisis management, Opis has been buzzing with conversations. It truly is a great forum to learn from others and share personal experiences. I strongly encourage you to log-in and give this incredible member benefit a shot.
We continue to see a huge appetite for risk management knowledge – which is a good thing – and have updated the Society's online learning hub with information about upcoming digital workshops, webinars and RIMS-CRMP prep courses. To deliver those prep courses to local markets, we continue to partner with educational institutions – most recently the University of Hartford and University of Southern California. Yes, you can achieve your RIMS-CRMP certification during this time. In fact, I would argue that now is the perfect time to take action and make your career a priority.
RIMS continues to make outstanding progress globally. Recently, we have announced plans to collaborate with two key players in India's insurance and risk management arena: J.B. Boda and Manipal Global Education Services. We are currently collecting data for the 2020 RIMS MARSH State of Risk Management in India report and, most importantly, we continue to gain tremendous support from the local risk management community and hope to formally announce a chapter soon.
RIMS Australasia Chapter continues demonstrate the awesome commitment and sophistication of risk professionals in the region. RIMS CEO Mary Roth and I will join the chapter for its, now virtual, annual forum (September 14-17) to share opportunities for risk professionals to succeed amidst these challenging times.
I would be remiss if I didn't comment on the social injustices that continue to plague our world. I encourage each risk professional to reflect on these travesties. As a community, we must continue to dissect these events and explore solutions to be better and impact change. As professionals, we must influence change in our organizations and in our networks. And, as moral citizens, we must drive positive change in our communities and neighborhoods. We can and we must continue to do better.
On behalf the Society, I want to thank all of you for your continued commitment to RIMS, to our profession and more. I want to thank our volunteers and our engaged community for always sharing and taking an active role in our community. It is this dedication that makes us all more versatile, more dynamic, more strategic and more valued. Let's elevate this profession together.
Sincerely,
Laura Langone
RIMS 2020 President