Featured Content
Featured White Paper
For the second year running, large scale cyber-attacks have emerged as the top risk for corporations across India. This 2019 comprehensive survey of Indian risk professionals addresses the key issues facing the risk management discipline and the greater economy.
Learn More
Certification
The RIMS-Certified Risk Management Professional (RIMS-CRMP) is a credential that demonstrates your achievement of risk management competencies, knowledge and commitment to quality. Add RIMS-CRMP to your professional profile to show you can successfully manage risk and create value for your organization.
Risk Management Trends in India
Stay Connected

RIMS India is on WhatsApp
Subscribe and receive the latest risk management updates from RIMS to your mobile device.
Learn More
Meet the Team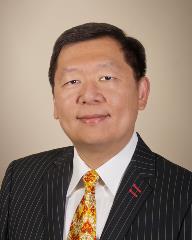 Steven Chou
Vice President of Global Development
The Risk Management Society, Global Development
Join our global network
RIMS membership connects you with our global community of more than 10,000 risk professionals. Members receive complete access to all of our valuable content and networking opportunities.
Become a Member