COVID-19 Risk Management Resource Center
In times of crisis it is often up to risk professionals to step forward, to demonstrate their value and create a path for future success. And, while RIMS is committed to delivering risk management resources to help you do so, today, we encourage you to focus on what is most important: you and the ones you love. As COVID-19 continues to plague the country, we wish you, your colleagues, families and friends, safety, health and strength. On behalf of our global community of risk professionals, insurance partners and solution providers we send our sincerest hope for better days ahead.
RIMS is here for you and will continue to provide insight and opportunities to help you build more powerful risk management programs and emerge from this global pandemic stronger.
RIMS COVID-19 Risk Management Resource Center is available online for you. Click here.
RIMS Announces India Chapter

RIMS is pleased to announce its new 80th Chapter. The India Chapter President is Mr. Roop Kumar Nagumantry RIMS Fellow (RF), RIMS-CRMP, FLMI, FRMAI, ARM - EVP & Head of Risk - SBI Life Insurance Co. Ltd. The Vice President is Ms. Keerthana Mainkar - AVP & Head of ERM – Infosys. Learn more about our chapters.

Regional Advisory Group of RIMS for South Asia

We are honored to introduce our new Regional Advisory Group (RAG) for South Asia. This professional advisory panel will lead the way for Enterprise Risk Management practices in the SAARC Region and support RIMS' Regional strategy. View the list of members.
Certification
The RIMS-Certified Risk Management Professional (RIMS-CRMP) is a credential that demonstrates your achievement of risk management competencies, knowledge and commitment to quality. Add RIMS-CRMP to your professional profile to show you can successfully manage risk and create value for your organization.
Risk Management Trends in India
Stay Connected

RIMS India is on WhatsApp
Subscribe and receive the latest risk management updates from RIMS to your mobile device.
Learn More
Meet the Team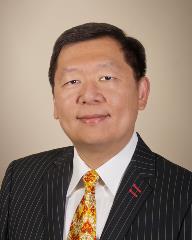 Steven Chou
Vice President of Global Development
The Risk Management Society, Global Development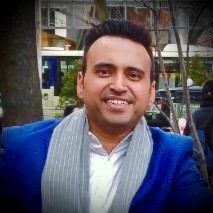 Gopal Krishnan K S
Director of Global Development
South Asia
The Risk Management Society, Global Development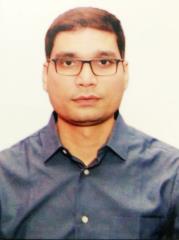 Alok Jha
Sales Manager, Global Development
South Asia
The Risk Management Society, Global Development
Join our global network
RIMS membership connects you with our global community of more than 10,000 risk professionals. Members receive complete access to all of our valuable content and networking opportunities.
Become a Member