RIMS-CRMP Exam Prep Virtual Workshop with Netrika
Prepare for the exam with RIMS and Netrika Consulting Inc, a premier risk mitigation and integrity management company headquartered in Delhi, India. Learn more about this workshop.

RIMS-CRMP Exam Prep Virtual Workshop with NSE Academy
Start your Risk Certification (RIMS-CRMP) journey with the Global Risk Management Professional (GRMP) program by NSE Academy (A wholly owned subsidiary of National Stock Exchange of India Ltd) and RIMS. Join GRMP virtual-live online prep sessions, get detailed insights on how to identify, assess and manage risks across all areas- Real-life examples through Group Discussion, Industry relevant Case studies, Exam Strategies. Earn additional certificates too! Learn more about this workshop.

RIMS Announces India Chapter

RIMS is pleased to announce its new 80th Chapter. The India Chapter President is Mr. Roop Kumar Nagumantry RIMS Fellow (RF), RIMS-CRMP, FLMI, FRMAI, ARM - EVP & Head of Risk - SBI Life Insurance Co. Ltd. The Vice President is Ms. Keerthana Mainkar - AVP & Head of ERM – Infosys. Learn more about our chapters.

Regional Advisory Group of RIMS for South Asia

We are honored to introduce our new Regional Advisory Group (RAG) for South Asia. This professional advisory panel will lead the way for Enterprise Risk Management practices in the SAARC Region and support RIMS' Regional strategy. View the list of members.
Certification
The RIMS-Certified Risk Management Professional (RIMS-CRMP) is a credential that demonstrates your achievement of risk management competencies, knowledge and commitment to quality. Add RIMS-CRMP to your professional profile to show you can successfully manage risk and create value for your organization.
Risk Management Trends in India
Stay Connected

RIMS India is on WhatsApp
Subscribe and receive the latest risk management updates from RIMS to your mobile device.
Learn More
Meet the Team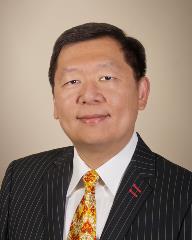 Steven Chou
Vice President of Global Development
The Risk Management Society, Global Development
Join our global network
RIMS membership connects you with our global community of more than 10,000 risk professionals. Members receive complete access to all of our valuable content and networking opportunities.
Become a Member